Hello! this is OU posters. I'm a graphic designer and illustrator based in Barcelona, you can check my work at my website.
I have made this online store the best I could, I hope it fulfills its function. I guess that I will keep upgrading it until I know how it works.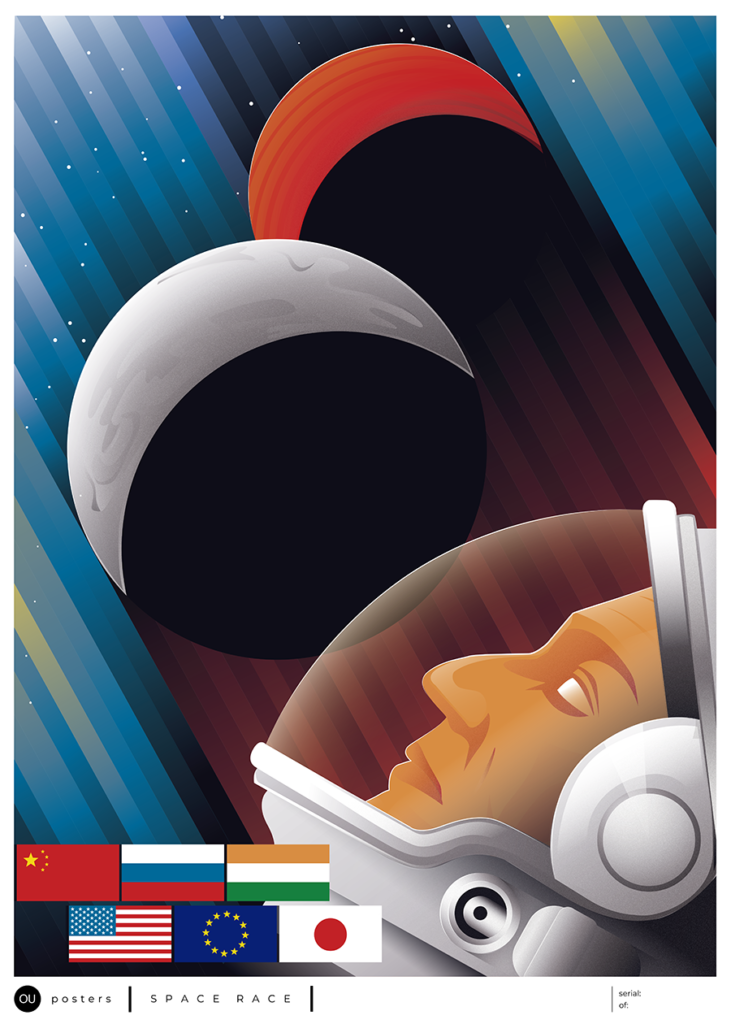 This is the first poster I print, and it will be the first of a series inspired by space propaganda.
The complete collection will consist of this first poster and 6 more (one per space agency with launch capacity) I consider this one the first approach to this new themed inspiration and the «cover» of all the project.
---
Digital Print
50 x 70
160gr. 100% recycled paper
10€